The gift for people that have it all!
SEND US YOUR TEXT AND WE DO THE REST.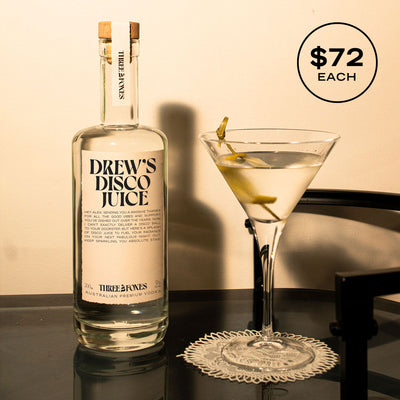 PREMIUM ORGANIC VODKA
Crafted from Queensland sugar cane, our premium organic vodka is both gluten-free and vegan, containing no additives. A smooth operator in the vodka world.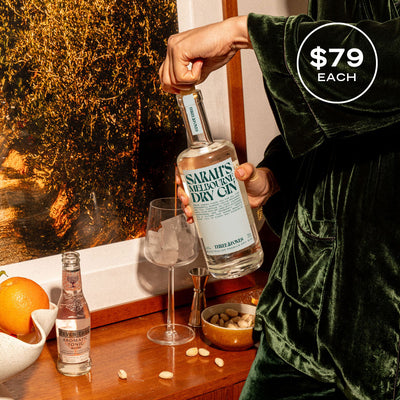 ORGANIC DRY GIN
A classic dry gin bursting with savoury forest aromas. Distilled with the purist in mind the piney juniper notes are rounded off with hints of citrus.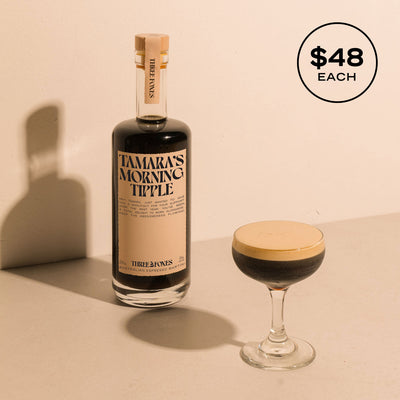 ORGANIC ESPRESSO MARTINI
Created for the modern drinker this organic blend is held together with cold drip coffee, charged with cocoa nibs, spiced with vanilla, and finished with creamy hazelnut bitters.
From Farms Not Factories
Our organic spirits are made only with real fruits and botanicals with no added colours, flavours or presevatives.
Get Personal
Gift someone their very own personalized spirit bottle for a unique and thoughtful surprise. Just send us your heading text and message text and we do the rest.
FAQ
We want to work with you! If you can't find the answer below, please reach out to our customer service crew via hello@3foxes.com.au
How do I get started?

Contact us with the orange Get In Touch button below and tell us

1) Your Spirit Selection
2) Quantity
3) Heading Text (3 rows, max 13 charachers per row)
4) Message Text (max 100 words)

If you are gifting to many we'll send you a spreadsheet to compile the order.
How much does the personalisation cost?

For orders over $100 it's FREE, otherwise its a flat $25.
Can you design the label for me?

Absolutley. We fully design the text to fit our template. Given words can be different lenths we make sure it sits perfectly on the label.
Will I get a printing proof?

Yes. We know there can be many pairs of eyeballs that need to look at and approve these projects so we provide a printing proof for each order. You will need to approve this before we proceed with printing labels.
When will I receive my order?

We ship orders as soon as they are ready, which is generally 2 weeks after you have placed the order.
Is there a minimum order?

Nope, order as many or as little as you like.
Do you offer discounts for large orders?

Absolutely! We offer a bulk order discount thats quoted per job. Get in touch for a quote.